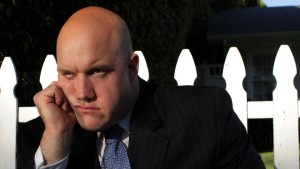 Guy Branum is a funny, funny comic and writer. You might have seen him on Chelsea Lately a lot; and he worked at G4. He's a great comic. He also knows some seriously obscure facts about Canada. Probably not obscure if you're Canadian. It's excellent. Enjoy.
ALSO: Nov/Dec are "do not donate" months. Donate to a foodbank or the Hurricane relief or someone else. January… donate to me. $100 each for the year would be great.
All Things Comedy is a Podcast Empire Umbrella Thing. Check it out.
In January, donation Button, www.dorkforest.com This month, foodbank it!
Review the show on iTunes
Feel free to e me. Jackie@jackiekashian.com
NOTES:
Dork Forest Tshirt that Bret Chamber's Designed
Quenya
Yuba City
Ishi
Chumash
Oroville
Oroville Dam
To Read:
Joan Didion
On Self Respect
The Year of Magical Thinking
Punjabi Sikhs in Yuba City
Nunavut
Prairie Island Indian Casino
Krua Thai
Michael Everson EP of TDF
Byerly's (owned by LUNDS! – I am vindaloo!)
A great article about Canada
1963 Canadian Flag Debate
First French-speaking Canadian prime minister
Guy's fave Canada Song
Credits:
Audio leveling by Patrick Brady
Music is by Mike Ruekberg
Website design by Vilmos: who has his own podcast

Download episode
About the Show with Andy